Dewatering screen & Hydrocyclone
Concrete it is a component obtained as a result of mixing sand, cement and water in certain proportions and it is heavily required for the construction and building sectors. Sand, which is the basic material required for cement production, is produced in stone crushing and screening plants, also called crushing plants. The sand that is obtained from crushed large stones needs to fullfill certain standards in order to be used in the cement production.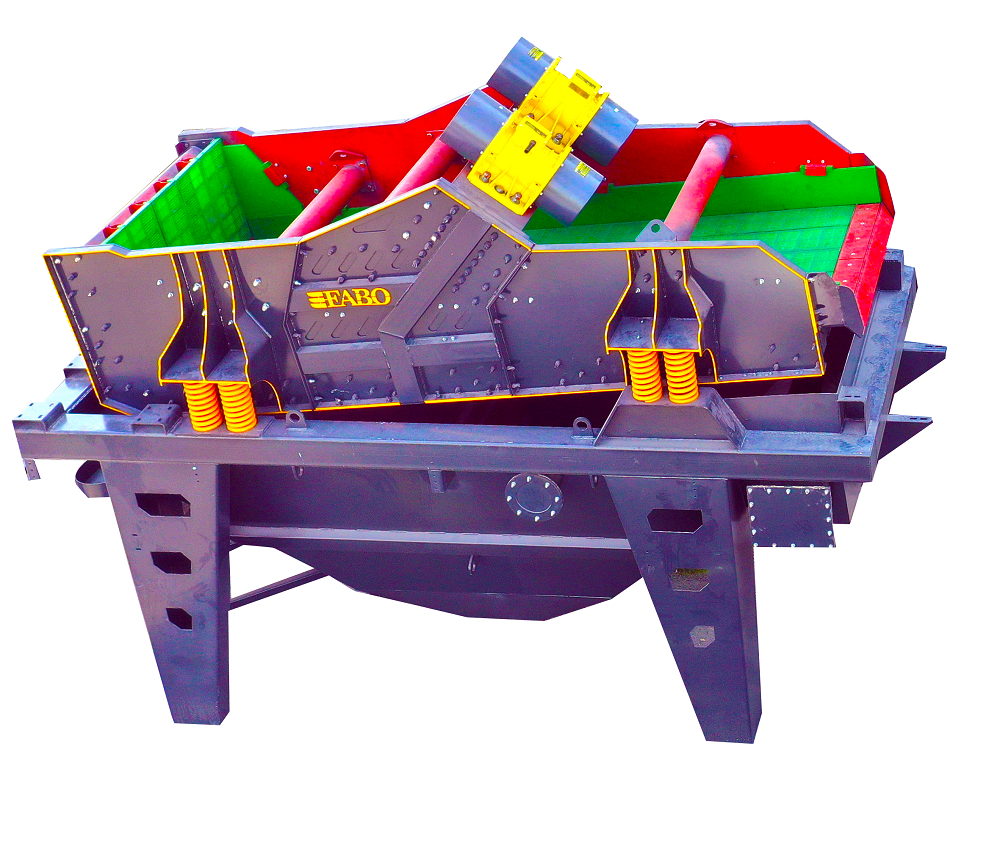 Working Principle of the Dewatering Screen
The main task of the dewatering unit is to clean and dry the washed sand in a short time. The principle of doing this operation is as follows;
The washed sand is first sent over the curved polyurethane panels.
The material is moved upwards in the direction of 5 degree inclination with two vibromotors installed.
The water stays where it is as the material climbs up.
Creates a pool here
Thus, water and other organic components adhering to the sand are thrown out of the screen.
Water is also sent to the system for further use.
Where is the Dewatering Screen used?
The sand washing and dewatering unit is a necessary equipment to clean the sand, to create fine material, by screening it from sulfur, clay and organic materials, from the crusher used in the crusher plant. Because the structure of the sand directly affects the quality of the concrete to be obtained. Therefore, dewatering screen is important in producing the sand required to produce quality concrete.
| | | | | |
| --- | --- | --- | --- | --- |
| MODEL | DIMENSIONS | MOTOR POWER | WATER NEED | CAPACITY |
| DSHC-1224 | 1200×2400 mm /with pump | 2X3,6 kW Vibro Motor | 200-350 m3/h | 70 T/H |
| DSHC-1530 | 1500×3000 mm/ with pump | 2X7,5 kW Vibro Motor | 250-400 m3/h | 120 T/H |
| DSHC-1540 | 1500×4000 mm/with pump | 2X7,5 kW Vibro Motor | 300-450 m3/h | 160 T/H |
| DSHC-1840 | 1800×4000 mm / with pump | 2X9 kW Vibro Motor | 600 m3/h | 200 T/H |