Horizontal Vibrating Screen with gear system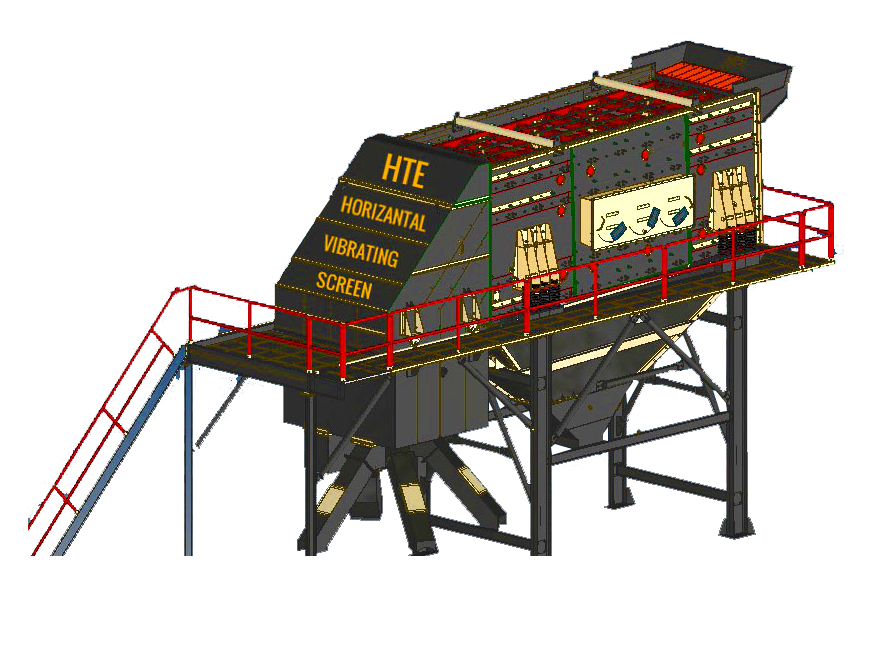 Vibrating Horizontal Screen with Gear
FABO Vibrating Horizontal Screens with Gear are superior quality high performance products and have been specially developed by FABO engineers for the screening process.
Thanks to the angle and structure of the screen meshes, blockages and all disruptions that may occur during screening phase are prevented.
FABO Vibrating Horizontal Screens are produced in two to four-decks structures and its mesh size of the screen can be adjusted upon the request of our customers.
The three powerful gear system, which is described as the heart of the vibrating screen, is lubricated with an automatic lubrication system. The lubrication process is carried out at the same rate to each part of the gears. In this way, it prevents the wear of the gear system and provides many years of service life.
| | | | |
| --- | --- | --- | --- |
| DIMENSIONS | 2200×6000 mm | DEGREE OF INCLINE | 2° |
| MOTOR POWER | 37 KW | SCREEN SURFACE | 2200×6000 mm |