VSI-800-CR Vertical Shaft Impact Crusher
Vertical shaft crusher VSI-800 is used for crushing all medium-sized materials as gravel or sand. It is effective for businesses established with medium and low budgets to continue their activities by saving time and cost. It can work efficiently in all kinds of terrain conditions and has an average crushing capacity of 50-160 tons per hour. These products, which work without noise and without harming the environment, can be easily used in the preparation of fine materials such as concrete and asphalt to be used in road construction. With these construction machines designed by Fabo Company engineers in accordance with European standards, you can obtain as many products as your business needs in a short time.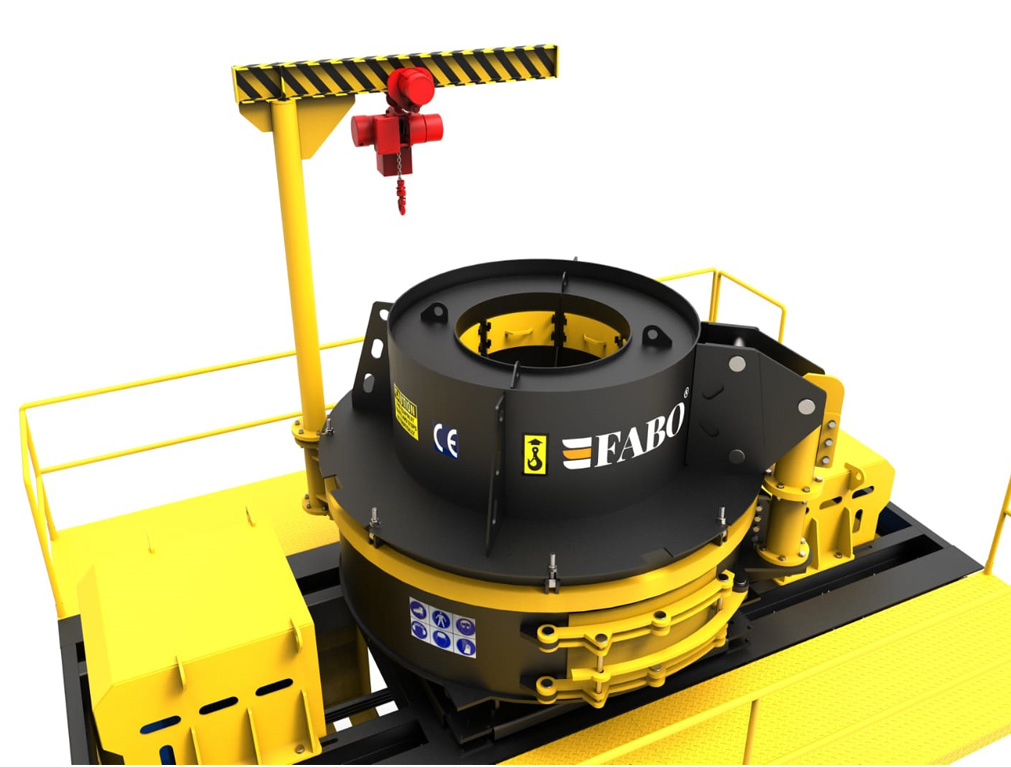 Basically, the working logic is as follows;
The feeding material is crushed by distorting the stone wall on the stator wall or the surrounding anvils.
With vertical shaft crushers, there is no need to use a screen. With special alloy rotor tips developed by our engineers, your work will never be interrupted and your maintenance costs will be reduced to a minimum.
VSI Vertical Shaft Impact Crusher have high ratio of sand and cubic. It produces 0.5mm sand and gravel by breaking all kinds of medium size hard material. Basically, the logic of work; feeding material is crushed by hitting to the wall or surrounding anvils which are on lining of stator that formed by the stones.

With Vertical Shaft Impact Crusher there is no need of using screen, it is open to single-stage process. Special alloyed the tips of the rotor which developed by engineers of Fabo never let you down and maintenance costs are reduced to minimum.
| | | | |
| --- | --- | --- | --- |
| ROTOR SIZE | Ø 800 mm | CAPACITY | 50-160 T/H |
| MAX FREEDING SİZE | 40 mm | MOTOR POWER | 2 x 132-160 kW 1 |
| SPEED | 50-70 m/s | WEIGHT | 11500 kg |