FABO Log Washers are used to separate gravel, stone and hard ores from harmful substances. The Log Washers have a 2000x5000mm dimension and provide low space usage with fast washing process. It has been produced by FABO to offer its customers a solution and great working experience.

Thanks to the two water discharge units in the washing bucket, the water level is kept at the same level in the gravel washing facility, preventing excessive water consumption and ensuring that the water in the facility is always clean by circulating it.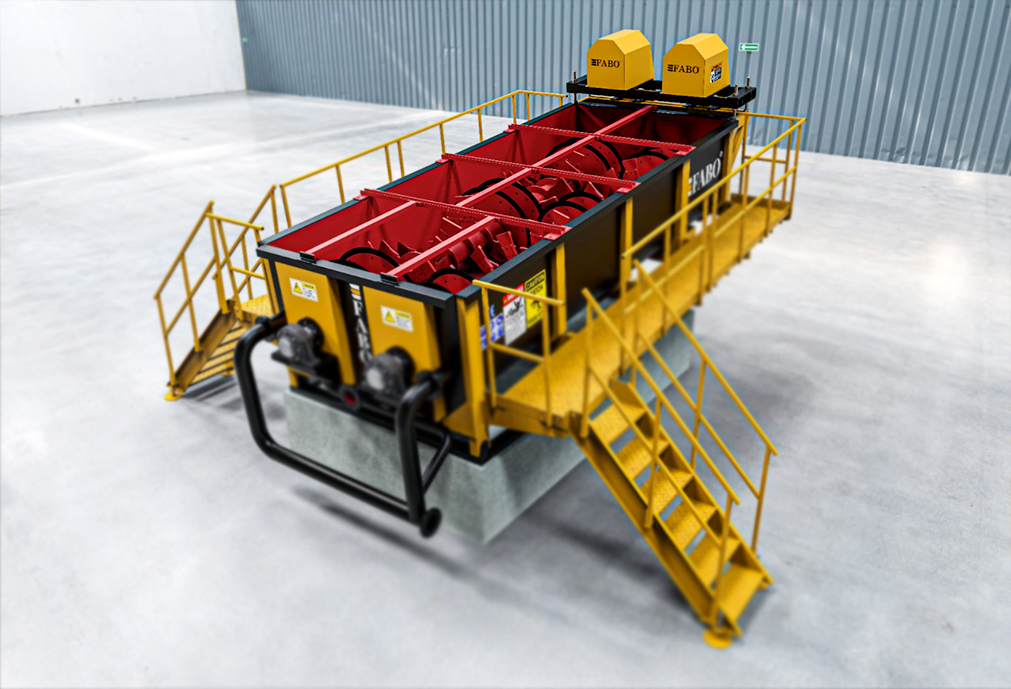 Helical shafts
They are the shafts responsible for carrying the product to be washed from the inlet to the outlet and ensuring that it is washed. Designed by moving in opposite directions, this feature plays an active role in better mixing of the washed product and achieving maximum cleaning.
Motor
Motors are the main element that makes the helix shafts move. Two motors are used, one for each helix shaft. Pulley system is used to reduce the rotation speed of specially designed motors to the required speed. Spiral washer shafts gain the ability to rotate at the desired speed and provide perfect washing.
It has 2.45 kW motor power and offers to its customers confidence and long service life.
| | | | | | |
| --- | --- | --- | --- | --- | --- |
| MODEL | TYPE | DIMENSON | MOTOR POWER | CAPACITY | WATER CONSUMPTION |
| LW-2050 | LOG WASHER | 2000×5000 mm | 2 x 45 kW | 100 T/H | 113-363 m3 |
| LW-2060 | LOG WASHER | 2000×6000 mm | 2 x 45 kW | 130 T/H | 113-363 m3 |