FABO has succeeded in being the leading company in production and supply of crusher plant as a result of long years in the sector and large investments in R&D. FABO Wobbler Feeders are the best quality and technological feeders available in the market as well.

The shafts in the FABO Wobbler Feeder rotate synchronously to each other. With the help of this rotation, unwanted materials such as thin, sludge or waste materials are evacuated from the system. Thus, FABO Wobbler Feeder prevents unwanted materials from passing to the main crusher.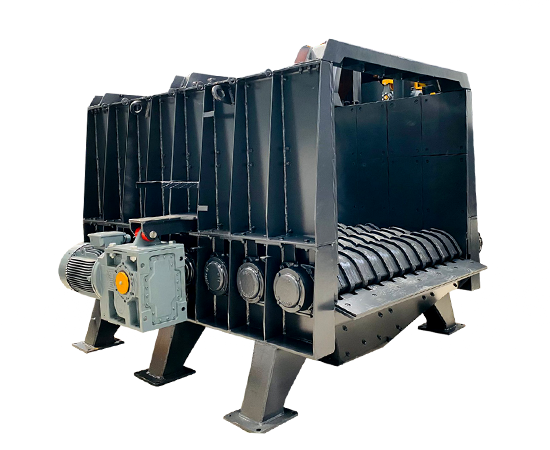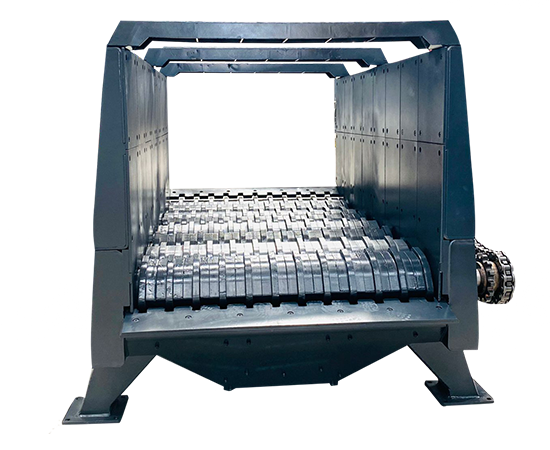 Fabo, especially the high moisture and sticky material that come from the quarry, loss of efficiency caused by clogging caused by vibrating feeders and screen sieves, density caused by main crushers are eliminated with Wobbler feeders. The elliptical shafts with self-cleaning disc rotate synchronously to each other and fine materials that are not required to enter the main crusher, sludge fragments and waste materials fall down by gravity through the opening defined in the design. Vibration-free, silent and low energy consumption, reducing work safety and environmental risks, the FABO Wobbler Feeder ensures without trouble feeding of particularly moist and sticky materials thanks to its long disc life and long service life. Wobbler feeders are designed to feed sticky, wet and large materials easily and cleanly to the crusher with elliptical bars and unique movement mechanism. Eliminates clogging and stone jams with its self-cleaning structure
GENERAL FEATURES AND ADVANTAGES
Working with wet and sticky materials without clogging and jamming.
Adjustable feed rate.
It occupies less space and is less in height.
It works without dust, vibration and loud sound.
Power usage is low.
Maintenance frequency and cost are low.
| | | | |
| --- | --- | --- | --- |
| MODEL | DIMENSIONS | MOTOR POWER | CAPACITY |
| FWF-1035 | 1000×3500 mm | 22 kW | 200-300 TPH |
| FWF-1235 | 1200×3500 mm | 22 kW | 300-400 TPH |
| FWF-1440 | 1400×4000 mm | 30 kW | 350-450 TPH |
| FWF-1640 | 1600×4000 mm | 37 kW | 400-500 TPH |
| FWF-1650 | 1600×5000 mm | 45 kW | 500-600 TPH |