DMK series secondary crushers are our secondary impact crushers, which are generally used after jaw crushers or primary impact crushers, leading to the crushing of medium and high hardness materials. DMK crushers are designed to reduce wear costs while increasing capacity and cubic product volume.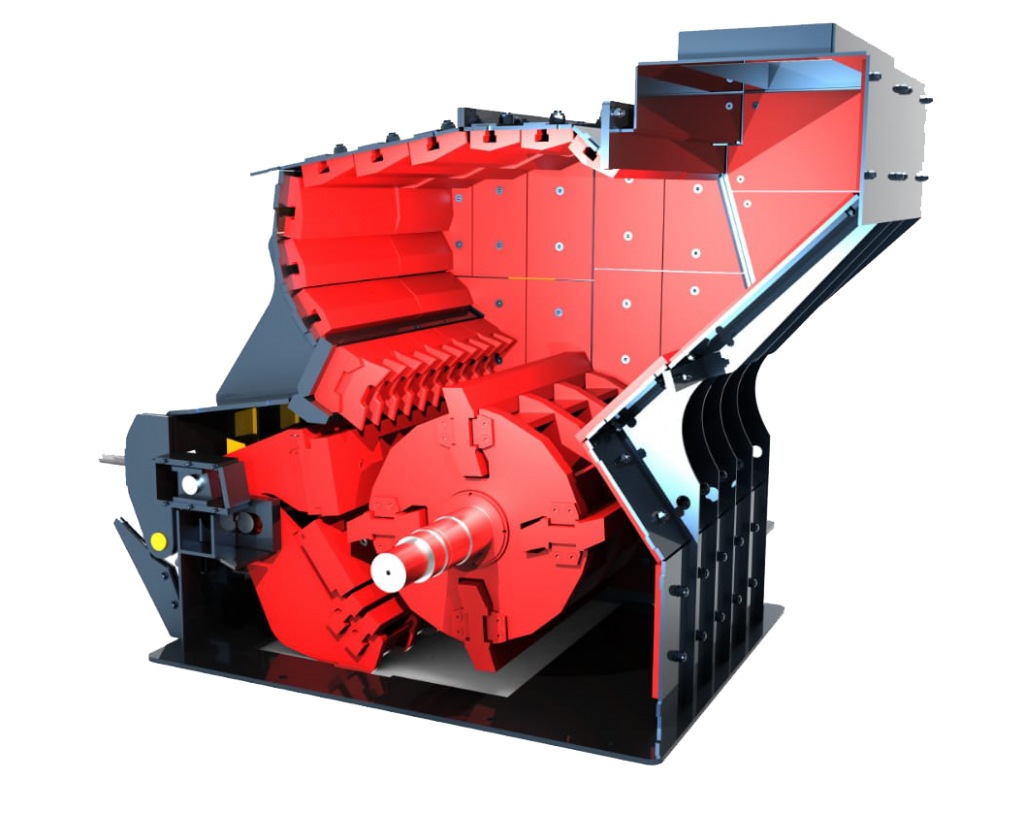 General Features and Advantages:
High capacity
High reduction rate
 Highly cubic and fine material production
 Ease of maintenance thanks to hydraulic adjustment system
 Wear resistant lining plates
The parts exposed to wear are protected by hardfacing welding
Hammers and crusher plates are high Chromium and Manganese steel casting
The DMK series of crushers are jaw crushers for medium and high hardness materials (such as limestone, dolomite, granite and basalt), asphalt and concrete aggregates. These types of crushers make the ideal secondary crusher in crushing screening plants, with large material feedability, cubic product, high reduction ratio, high capacity, low investment and operating cost.

The Crusher Body which is easy to disassemble consists of three main parts: fixed lower body carrying rotor and upper body above it. The upper body can be opened by a hydraulic mechanism to rotate around a joint to reveal the rotor and its internal parts. Assembly and disassembly have been simplified.
| | | | |
| --- | --- | --- | --- |
| ROTOR SIZE | Ø 1120 x 1250 mm | MOTOR POWER | 200 kW |
| MAX FEEDING | 450 mm | SPEED | 750 rpm |
| CAPACITY | 170-250 T/H | WEIGHT | 16600 kg |